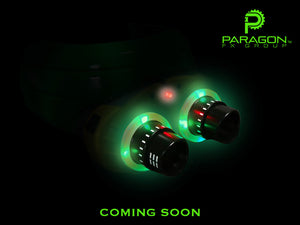 Jurassic Park
Night Vision Goggles
Coming Soon
This item is currently in development. Please join our interest list for updates and release information:
or Sign In To Check Status
You are now signed up for the interest list on this item and our general newsletter. Please check your inbox to receive updates and release information. Thank you!
Thank you! We will update you when this item is available for order.
Thank you! We will update you when this item is available for order.
Working from scans of an original pair of Night Vision Goggles, Paragon FX Group is reproducing this beloved prop in a very limited run.
These 1:1 (Full-Size) prop replicas will be of mixed media construction and feature working lights. This project has long cleared the research and development stage, and our engineering samples are complete.
We anticipate a Q2 2024 release (subject to change) but we may actually be a little sooner. We'll of course update as we move along.
Additional details to follow.
If you're interested in this item, feel free to join our interest list. There is no obligation here but there is every benefit. When we open this run for actual reserves, we will offer the opportunity to everyone on the interest list first. Due to the limited number of these that will be manufactured, it never hurts to be early in line.
If you'd like to stay up to speed on our other projects and specials, be sure and join our mailer. We offer specials there that aren't always placed on our socials.
This item is estimated to arrive 2nd Quarter 2024
See our FAQ for an explanation of our interest list and reserve period.
Please note: This item cannot be shipped outside of the United States.
---